The new tool for smart destinations

A unique tool based on big data that helps destinations, DMOs and associations to know in advance the future demand.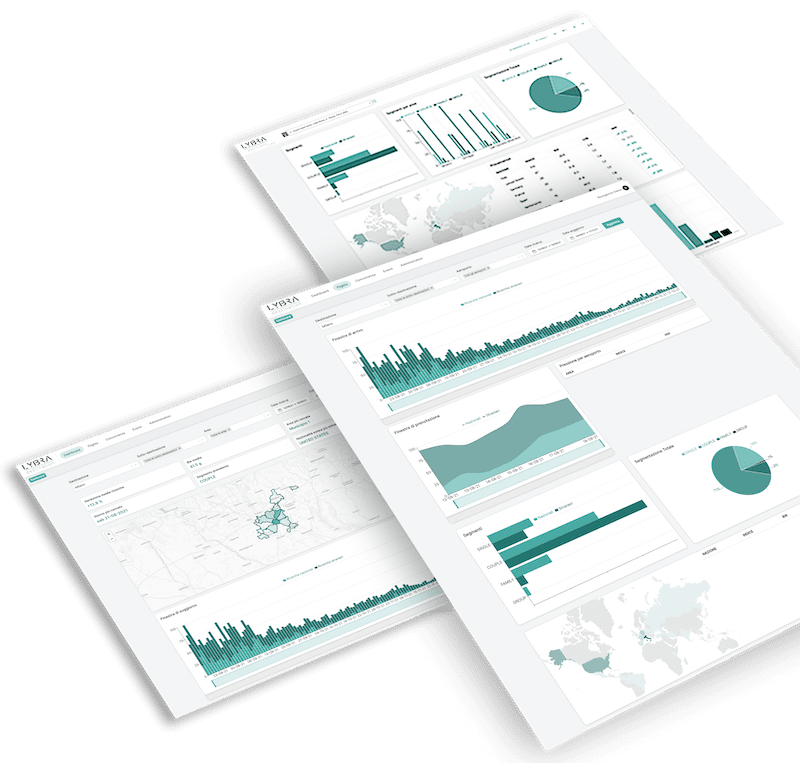 Un dato unico proveniente dal Travel Data Lake, il più grande data hub sul turismo in Italia
La principale fonte dati di Lybra Destination è il Travel Data Lake, un progetto innovativo che centralizza tutti i dati previsionali provenienti dai Booking Engine del Gruppo Zucchetti.
Ogni giorno vengono raccolti e analizzati i dati di milioni di ricerche giornaliere in real-time grazie ai quali è possibile avere una panoramica statisticamente rilevante sulla domanda futura dei turisti ed estrapolare preziose informazioni sul profilo dei viaggiatori.
Analizzare la domanda e prevedere i flussi futuri
Profilare i turisti e stimolare i segmenti di mercato
Ottimizzare le spese di marketing
Controllare in real-time l'andamento di ogni attività
Migliorare il forecast e individuare punti di forza e di debolezza
Confrontare le proprie prestazioni con quelle dei competitor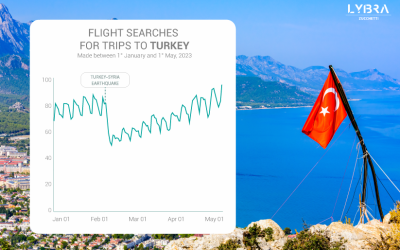 Turkey suffered a severe blow on February 6th when a series of earthquakes greatly impacted the country. In particular, the tourism sector, which...