Leveraging advanced analytics, and enhancing revenue strategies with Lybra Assistant RMS to boost profitability and solidify a competitive industry position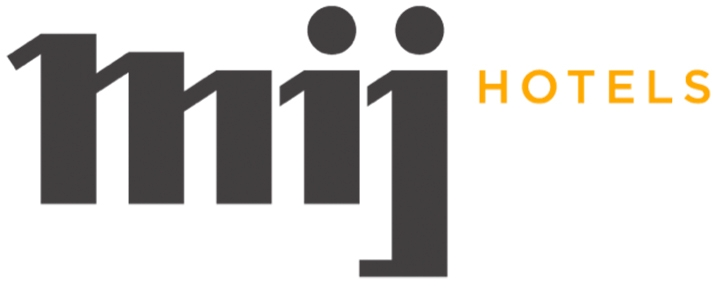 Mij Hotels
MIJ Hotels stands as a distinctive collection of boutique hotels, each meticulously designed to amplify guest comfort and enjoyment. Situated in key economic centers or amidst breathtaking natural environments, MIJ Hotels provides more than just a place to stay.
Challenge
Managing pricing strategy, anticipating market trends, and enhancing profitability in a highly competitive environment.
Solution
Using an intuitive, predictive revenue management system to improve decision-making, optimal pricing setting, and nimble responding to market changes.. Lybra Assistant RMS was the chosen solution.
Results
Notable revenue increase
Long-term business strategy development
Why did you decide to use an RMS? what are the factors that drove this decision?
The decision to integrate an RMS into our operations was motivated by the evolving dynamics and increasing unpredictability of the hotel industry. We realized the imperative need for a solution that leverages data to assist us in managing our pricing strategy, anticipating trends, and improving profitability, especially in a highly competitive landscape.
Why did you choose Lybra Assistant RMS instead of another one? what was Lybra Assistant's feature that you liked the most?
Lybra Assistant RMS emerged as our top choice, outclassing others with its revolutionary technology and its intuitive interface. What won us over was its impressive predictive analytics capability, empowering us to stay ahead of the curve by providing insights into future market trends. Moreover, we valued its ability to process data in real-time, giving us an accurate, up-to-date picture of our business performance and market conditions.
How did Lybra Assistant change the way you perform daily and strategic revenue management operations? what are the main benefits you experienced in your work thanks to our RMS?
Lybra Assistant RMS has fundamentally reshaped our approach to revenue management. Its automation features have been game-changers, liberating our team from mundane tasks and freeing up their time for more strategic initiatives. The depth and precision of its analytics have enhanced our decision-making process, facilitating optimal pricing and inventory strategies. Also, its real-time adaptability to changing market conditions has enabled us to stay nimble and respond to fluctuating demand effectively.
What are the results you got thanks to working with our RMS? (in terms of kpi improvement or revenue increase)
Implementing Lybra Assistant RMS has brought forth substantial advancements in our performance metrics. Directly translates to a notable rise in our revenue. Moreover, the system has provided us with valuable insights that have fortified our long-term business strategies.
Could you write a short statement about Lybra Assistant RMS?
As a succinct testimonial, I'd say, "Lybra Assistant RMS has been instrumental in propelling MIJ Hotels towards a new era of revenue management. Its top-notch predictive analytics, real-time data processing, and user-friendly interface have cemented its place as an indispensable tool in our operations. We've seen remarkable profitability growth and gained a competitive edge in the market, thanks to Lybra. I wholeheartedly endorse Lybra Assistant RMS to any hotel aiming to bolster their revenue management framework."