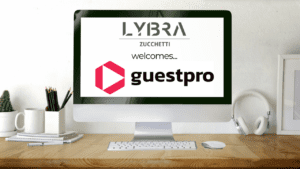 Lybra is proud to announce that GuestPro's Smart PMS is now fully integrated into Lybra's Assistant, the most advanced machine learning, demand-centric RMS – with the most comprehensive data sources – available on the market.
GuestPro's Smart PMS is an all-in-one, cloud-based solution for all types and sizes of hotels, offering booking and payment management; channel and inventory management; CRM and mail automation; front-desk and auto check-in; and management of policies, penalties and contracts.
Lybra's Assistant RMS is the best way for hoteliers to automate their pricing and, with the completion of the two-way integration with GuestPro's Smart PMS, hotels can now automate their property's reservation management, inventory and pricing, making it easier to boost bookings and revenue in times of depressed demand.
To learn more about the integration or to try Lybra's Assistant RMS at your property, contact Lorenzo Magnarelli, Chief Customer Success Officer, at [email protected].