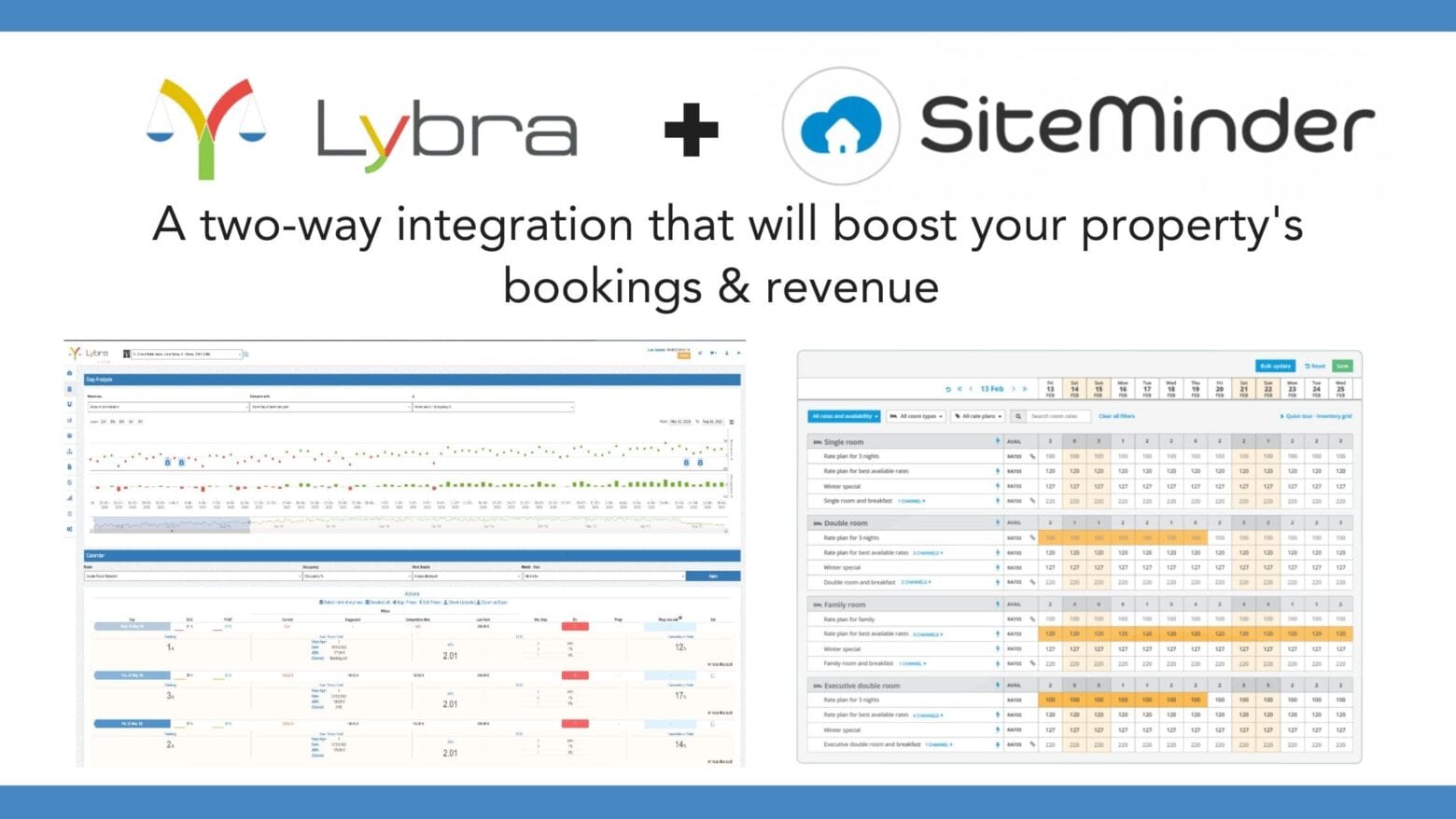 Lybra is pleased to announce that the Assistant RMS is now fully integrated with the SiteMinder Guest Acquisition Platform.
SiteMinder's industry-leading, cloud-based platform includes a Channel Manager, an Online Booking Engine, a Global Distribution System and Hotel Business Insights solution, and is already used by more than 35,000 hotels, in 160 countries.
With the two-way integration, all of SiteMinder's hotel clients can use Lybra's Assistant – an advanced, machine learning, demand-centric RMS – to seamlessly update their inventory and room rates in real-time, as the market changes.
Lybra's Assistant RMS has the most comprehensive data source in the industry, as it has access to the global hospitality industry data compiled by their parent company, The Zucchetti Group. Unlike traditional RMS, the Assistant prioritizes market and competition data (over historical/hotel data) when calculating room rates, making the pricing suggestions offered by the solution the most accurate in the industry, no matter how the COVID-19 pandemic affects demand.
In short, this integration makes it even easier for hotels to increase their bookings across all online channels, maximizing every revenue opportunity, without any added stress or manual data entry – an operational imperative for hotels to survive, and thrive, during the ongoing pandemic.
To learn more about the integration or to try Lybra's Assistant RMS at your property, contact Lorenzo Magnarelli, Chief Customer Success Officer, at [email protected].