Here's our weekly LYBRAry post, with a round-up of the hospitality news that we found most interesting and/or important this week…
HOTELS 2022: MOVING FROM SURVIVING TO THRIVING
This event – organized by Lybra & Revenue Hub – taught hoteliers how to differentiate themselves by using innovative technology solutions to support their operations, stand out from the crowd, capture more bookings and increase revenue – today, tomorrow and post-COVID.
Our panel of the CEOs from five of the most forward-thinking hotel technology companies – apaleo, Lybra, Channex.io, Oaky & Simple Booking – offered expert insight into the 6 tech solutions that are most important for all hotels to have in their tech stack:
? Booking Engine
? Revenue Management System (RMS)
? Property Management System (PMS)
? Channel Manager
? Direct Booking Conversion Tool
? Rate & Market Intelligence Solution
IATA REPORTS "MODERATE REBOUND" IN PASSENGER DEMAND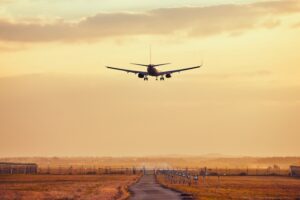 "The International Air Transport Association has reported a 'moderate rebound' in air travel in September 2021 compared to August's performance, largely driven by domestic markets."
BUSINESS TRAVEL SPEND SET TO REACH TWO-THIRDS OF PRE-PANDEMIC LEVELS BY 2022, REVEALS NEW REPORT BY WTTC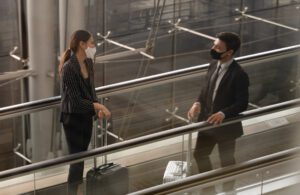 "Worldwide business travel spending looks set to rise by more than a quarter this year and reach two thirds of pre-pandemic levels by 2022, according to the World Travel & Tourism Council (WTTC).
The forecast comes in a major new WTTC report in collaboration with McKinsey & Company called 'Adapting to Endemic Covid-19: The Outlook for Business Travel'…
According to the new report, the modest boost for business travel with global business travel spend rising 26% this year will be followed by a further rise of 34% in 2022.
But this comes in the wake of a 61% collapse in business travel spend in 2020, following the imposition of extensive travel restrictions with considerable regional differences in the bounce back around the world."
EUROPEANS MORE CONFIDENT AND RELAXED TOWARDS TRAVEL IN NEXT MONTHS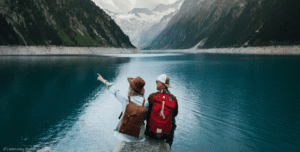 "Intra-European trips overtake domestic travelling: 55% of short-term travelers prefer to visit another European country."
"Air travel is on the rise, with over 50% of respondents stating they feel comfortable taking a plane again."
  HOTELS RETHINK THE CONCIERGE: FROM SELFIES TO SUSTAINABILITY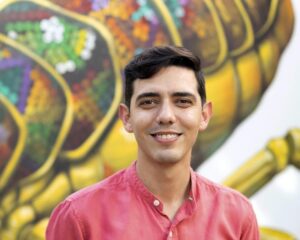 "As "Instagram concierge" at the W Punta de Mita hotel in Mexico, Vallin helps guests locate and take the best social media-worthy photos while they bask in that vacation glow."
"In Aruba, Bucuti & Tara Beach Resort recently introduced a "carbon offset concierge"; Jareth Vermeulen helps guests offset the environmental impact of their flights to the carbon-neutral hotel by purchasing carbon emissions offsets."
HOW ARTIFICIAL INTELLIGENCE (AI) CAN SOLVE MAJOR DEFICIENCIES IN HOSPITALITY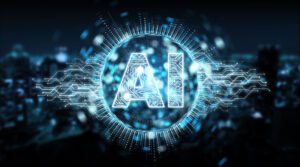 "Artificial Intelligence (AI) can sift through and dynamically draw insights from mountains of data (operational, performance, guest, pricing, comp set, BI, marketing data, etc.) to allow hoteliers automate or augment operations, processes and decision making via various hospitality tech applications in guest services and operations, revenue management, CRM, guest communications, BI, digital marketing, personalization, inventory distribution, etc."
"The question is, what are the top five AI-powered applications that are must-have today and can solve the most immediate issues and deficiencies in hospitality?"